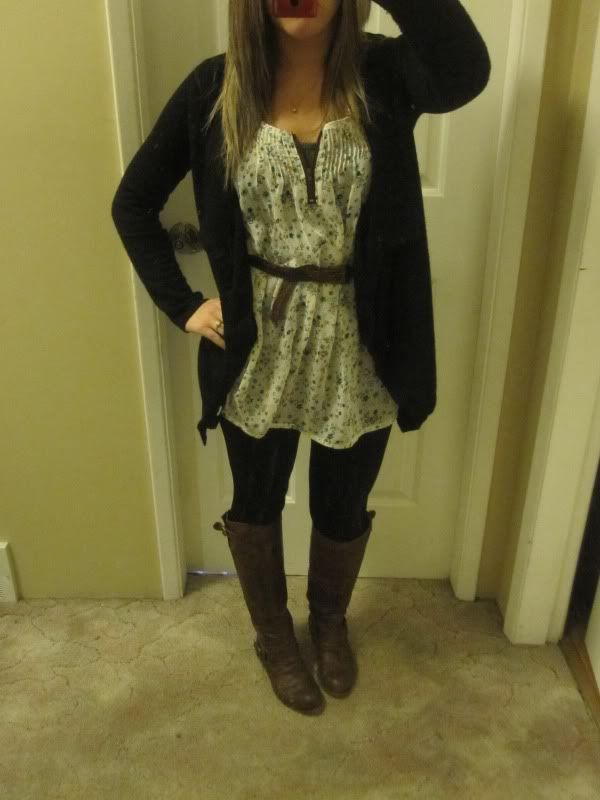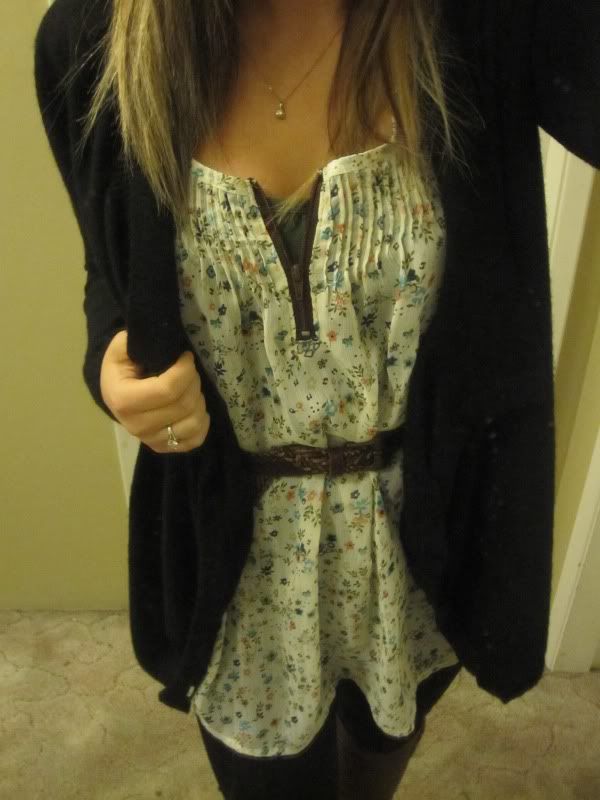 Thrifted: Tank & Tunic. Vintage Belt: Mom, Sweater: Joe, Carlos Santana Unity Highway Boot
It's raining/snowing out, my hair is straight therefore you only get indoor shots.
Celine Dion is on Oprah and I like her outfit
Her house is my dream house
I sometimes add milk to chocolate milk,
As I am writing this, the snow flakes got HUGE
My
sister
has been asking to borrow this tunic for a couple months now...I guess after today it's out of rotation and she can now have it.
My wedding is 140ish days away and I CANNNOT wait!!!!!
It has now stopped snowing
Have a great evening!