Todays outfit got more reactions then anything I've worn in the last month. What I thought was so simple apparently was a hit!.
I'm not going to take all the credit though, When I was getting my hair done one of the stylists had this exact outfit on, minus the grey jacket. I fell in love...and figured I could copy it.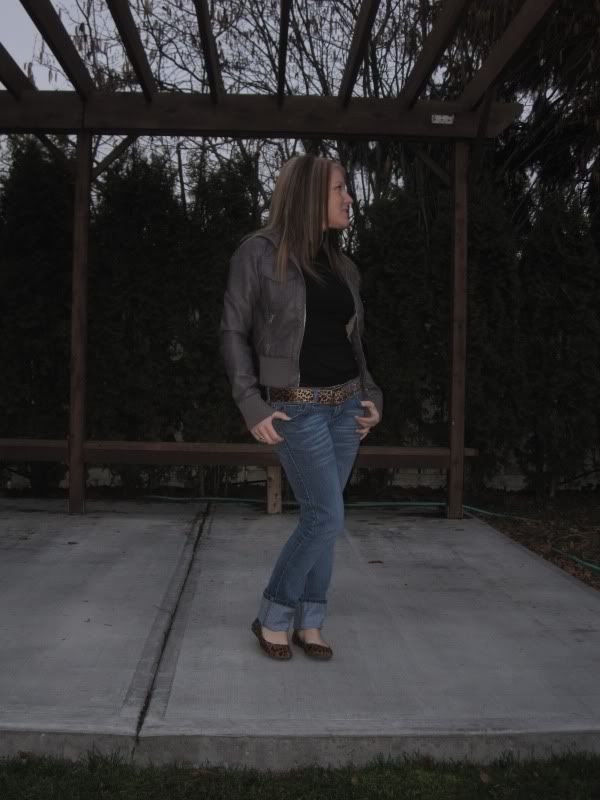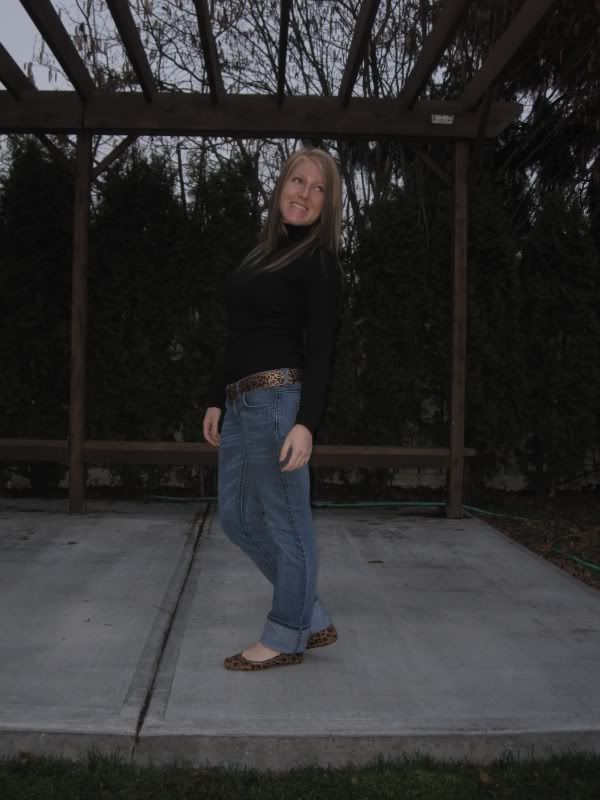 Thrifted Turtle Neck and Belt, Random Jeans, Aldo flats.
Watch these next few pictures....you can see the grand entrance of my puppy attack in progress.