Hello there....ok, my kitchen
was
done, then my faucet started to leak uggghhhh. Things are torn apart and a mess....sooooo pitcures tomorrow, k?!? Promise!
This was yesterday outfit. Almost 4 hours at the hair salon so I didn't get a chance to post. Can you tell I am loving the faux leather jacket?! I actually bought it in 2 colours. Not too sure if I have posted it yet.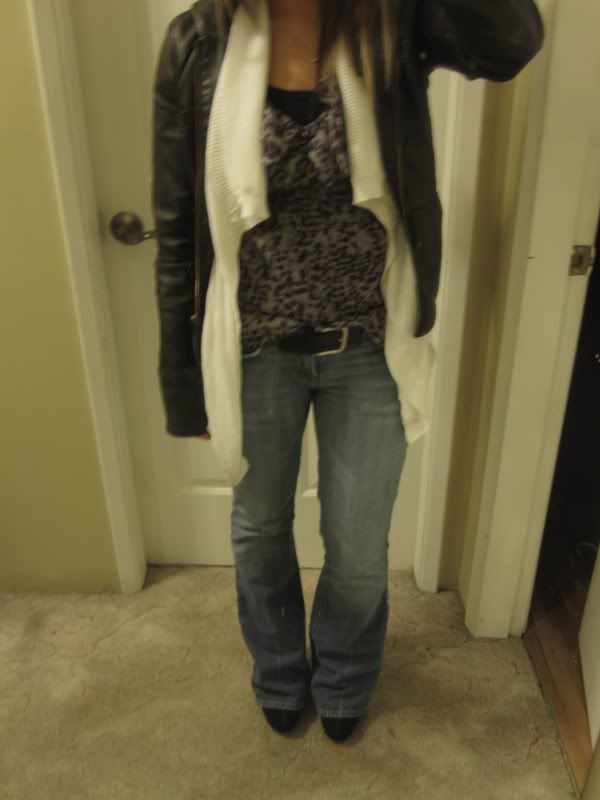 This, was today! Decided to bring out the maxi dress and use it for winter. Throw a little (or baggy) sweater over top and bam....it's winterized!!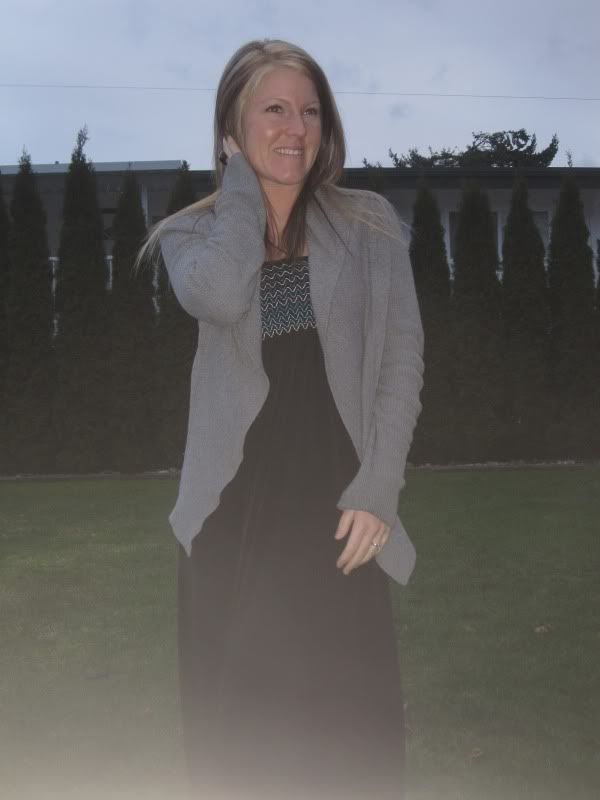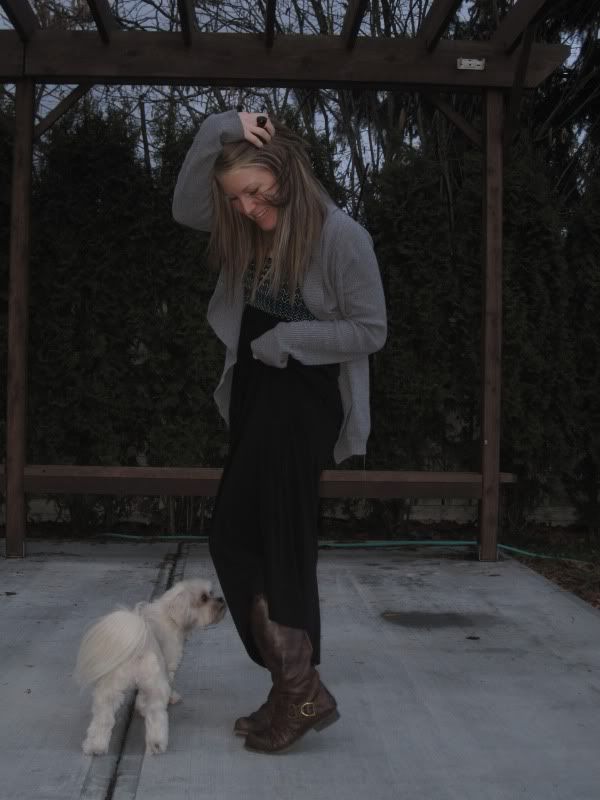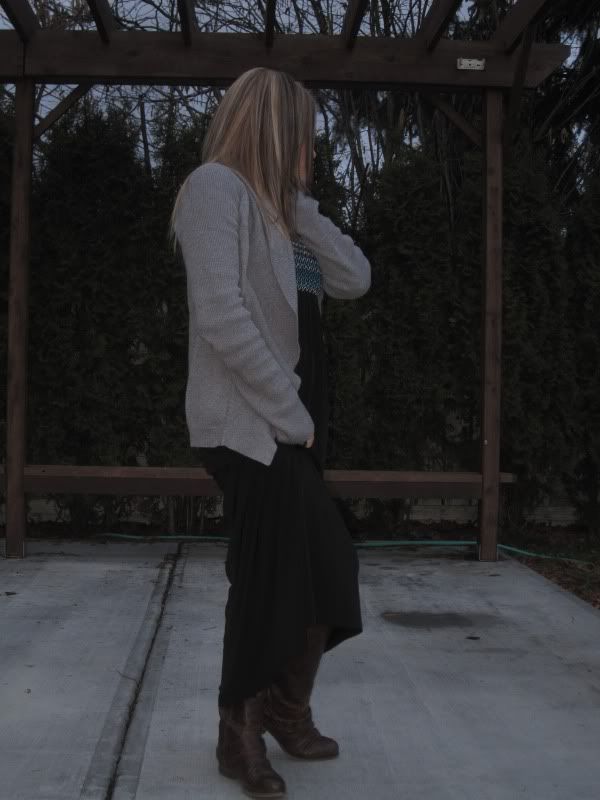 My stylists used a new technique for colour on my hair. So far I looove it. I love the fact that I have the best of both worlds, curly and straight. Gonna rock the straight for a couple of days then check out what the way it looks curly. It's like getting your hair done all over again!