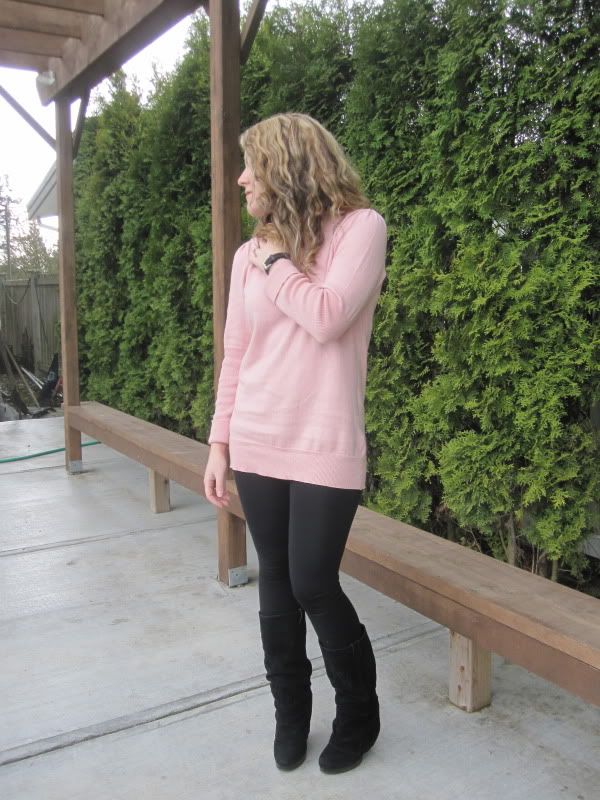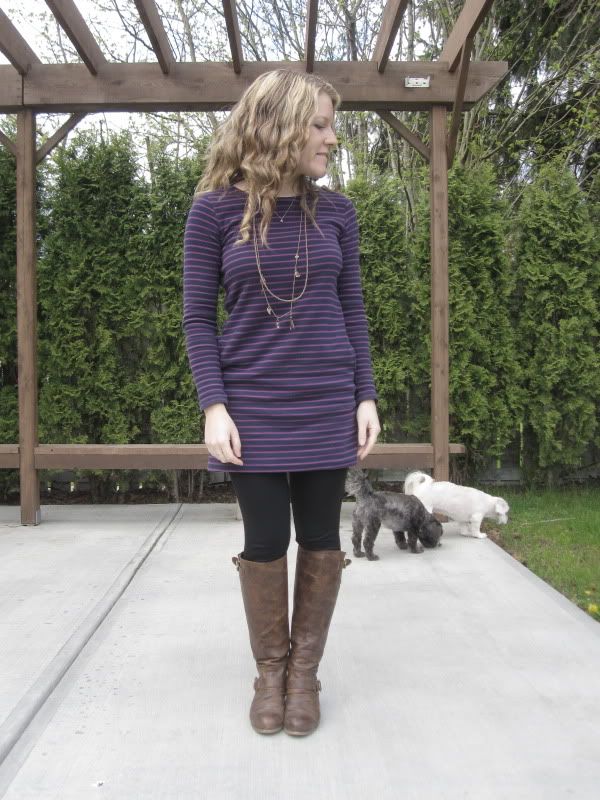 For some reason when I never check the fridge before I grocery shop....Now I have 4 stalks of green onions and 4 bunches of asparagus.
I have certain socks that I need to wear with certain shoes in order to accommodate the tightness of different shoes. Todays black boots require the thinnest possible.
I have NOT fallen of the Canucks Ban-wagon. Go CANUCKS Go.
I am in love with this stripped purple dress. Very comfy and on $3
I think I wear the Santana Highway Boots to DEATH! I love love love them.
I am sooo looking forward to the BEST Italian food on Friday.
I have Friday off work!
Have a great day everyone!!