Before.....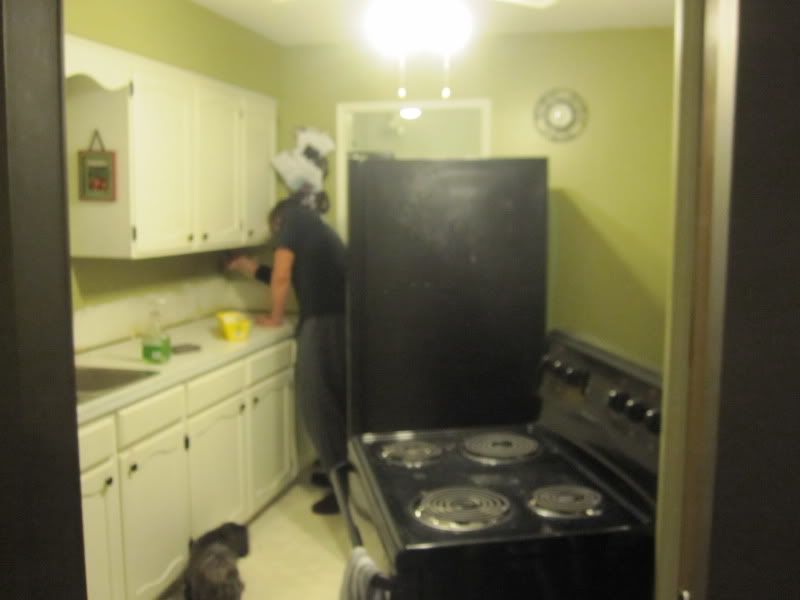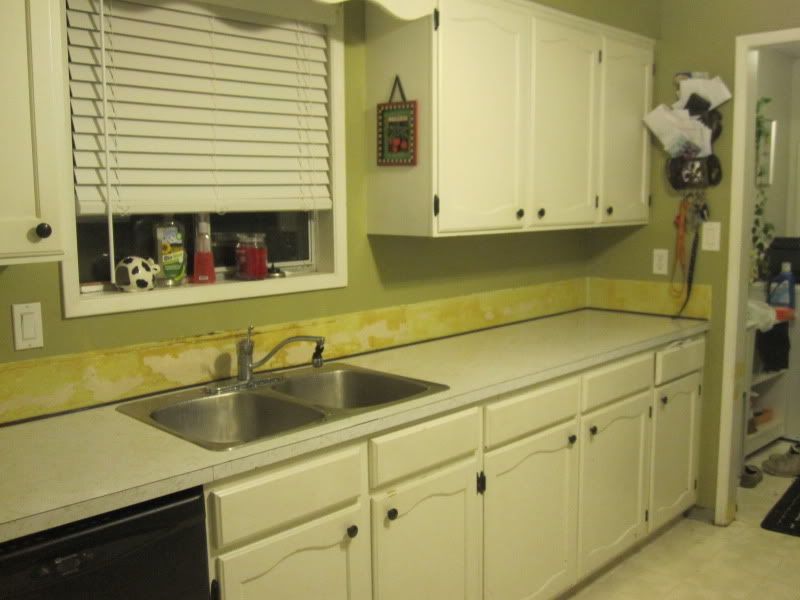 After....New fixtures and all! I took the pictures with no lights on in order to see the actual colours.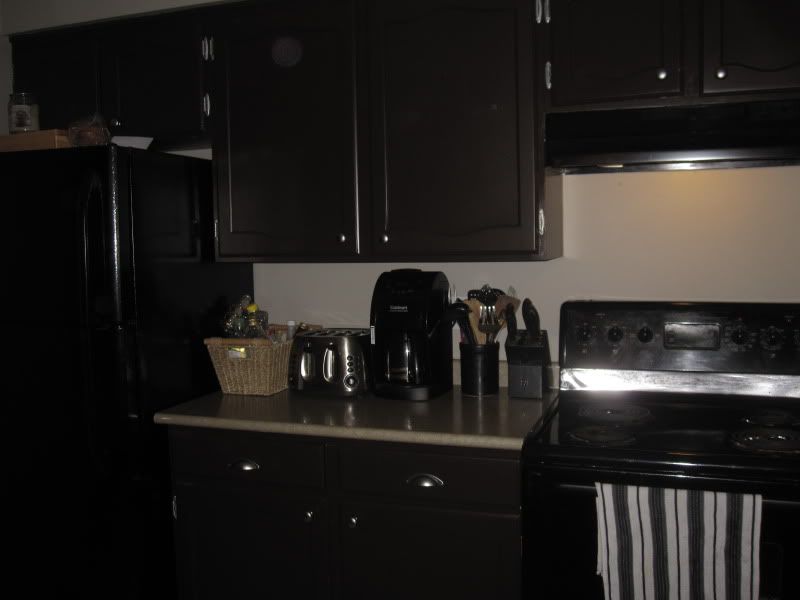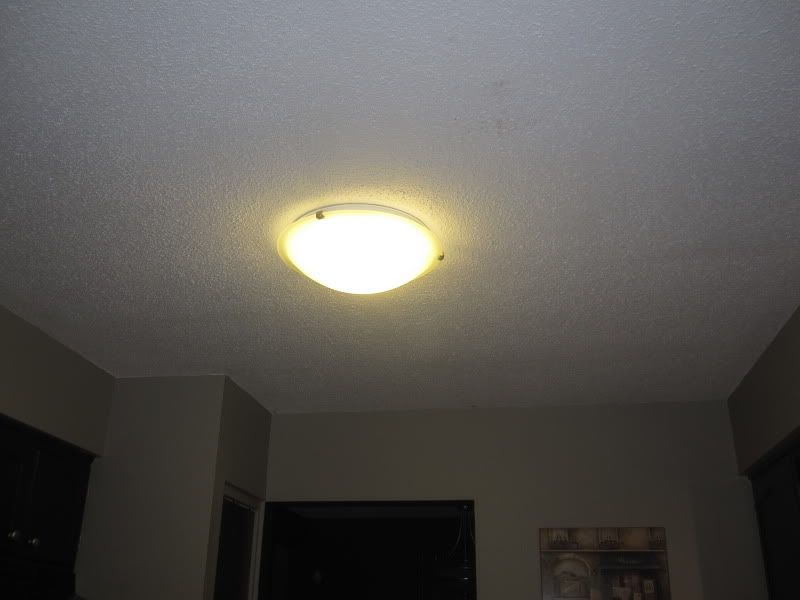 I picked up some of the knobs and pull from my local flea market. Best idea EVER (thanks Sarah!) I saved myself probably $100+ on just the hardware. The only thing he didn''t have was the correct hinges. So instead I spray painted them. You can't even tell the difference.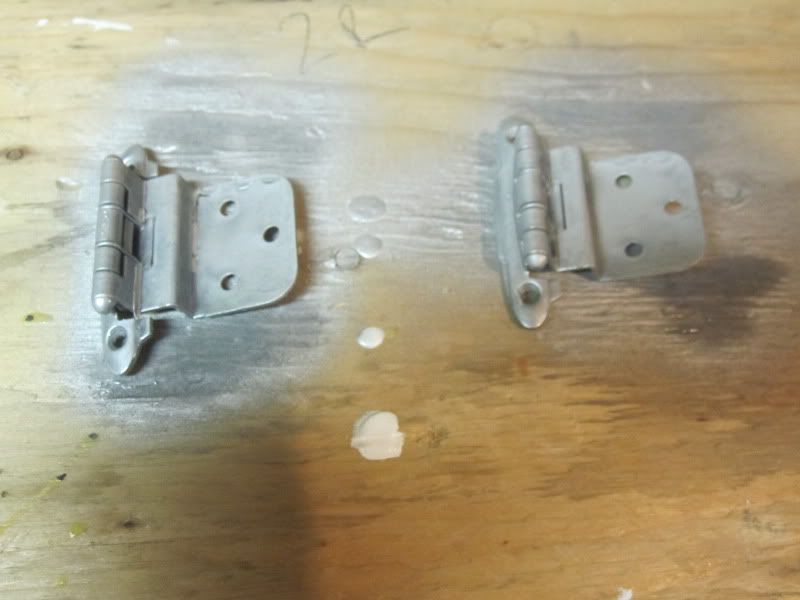 How bout that for a DIY kitchen!!! Thanks Mike
MCW Woodworking <----- click)
for spraying the doors. Thanks Mom for making me laugh and helping paint and thank Rusty for just being you! oh and helping too.