New project is in tow....My retro basement (see outfit pictures) is going to be sooo less 70's Do you like my cord curtains? How about the wood paneling on the walls? Too bad we already ripped out the green shag carpets, they were a beauty!!! More pics to come when complete!!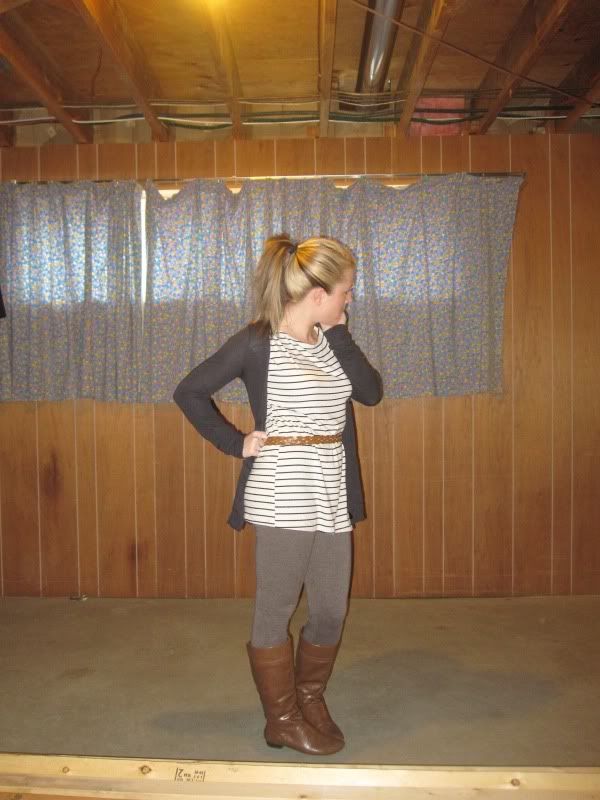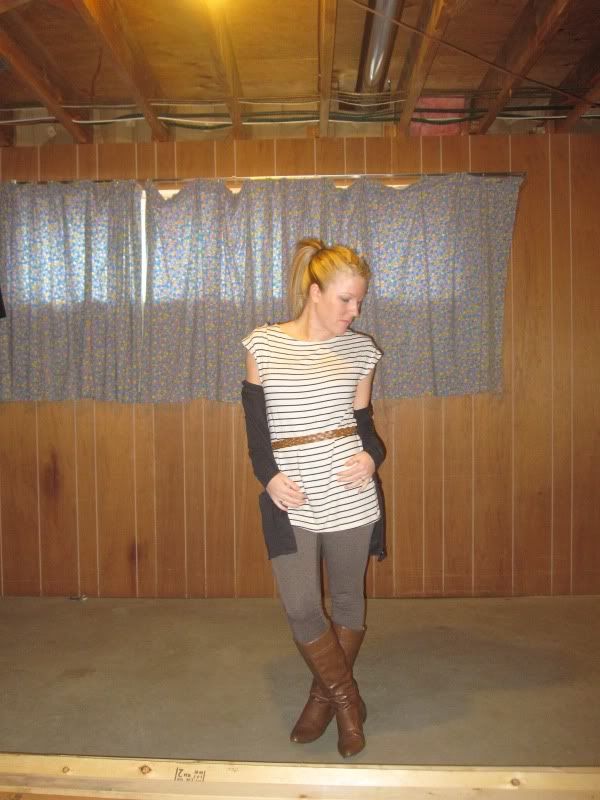 Outfit today is going in the catergory of
Extendadrobe
. Before, this was reserved for just my babes clothes, I decided now, it will be anything borrowed. This stripped tunic, its my
sisters
...and how cute is it?! So comfy and soft(I think most tunics are)She let me borrow is yesterday, thanks sis!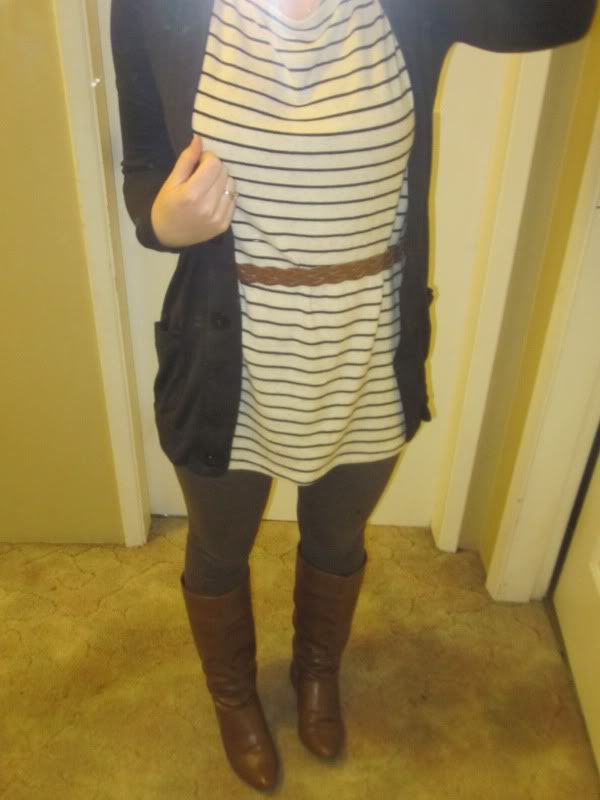 Thrifted: Sweater&Belt, Tunic: sisters, Leggings:Garage, Boots: Sirens