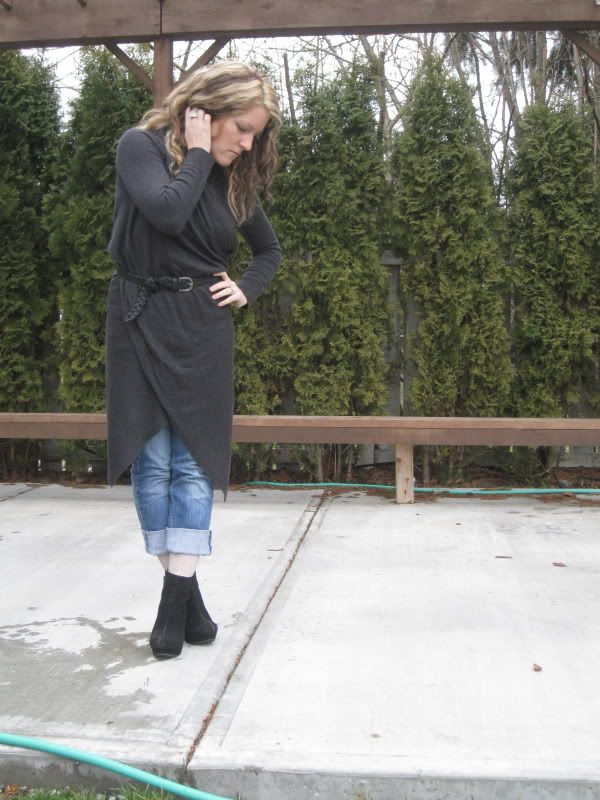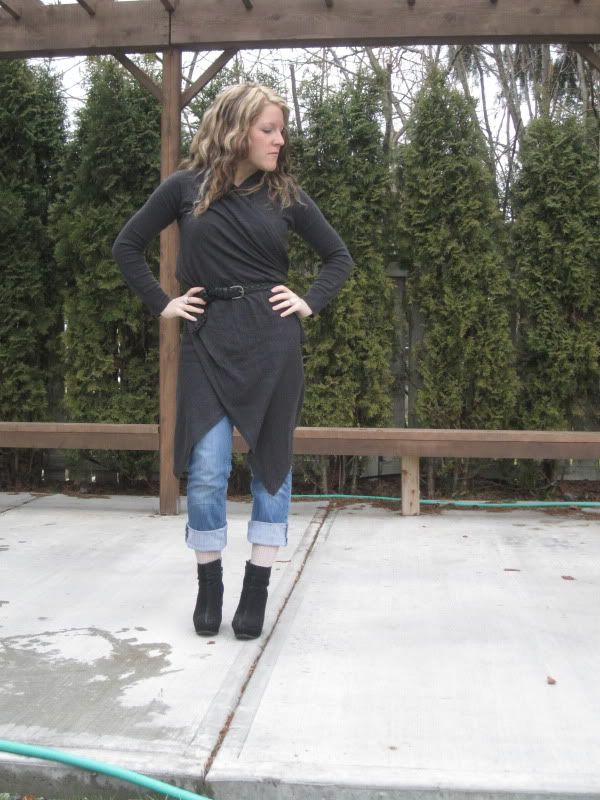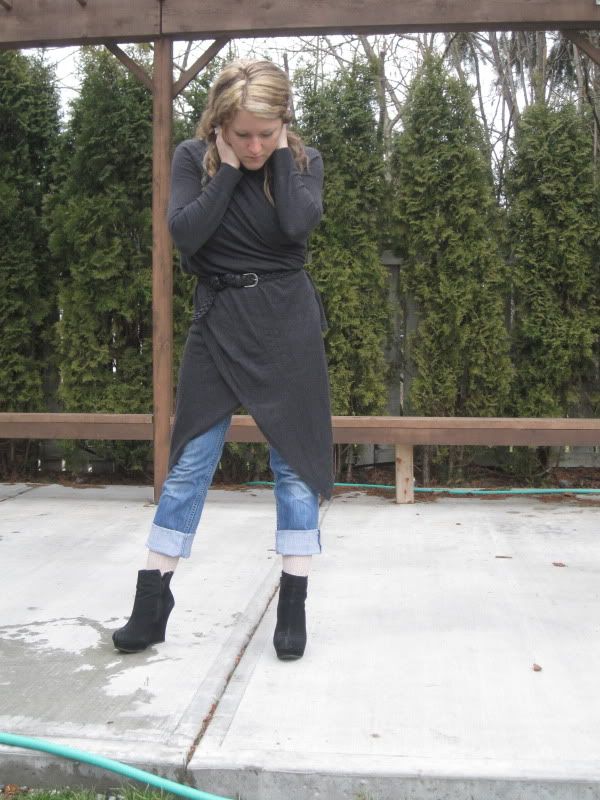 Last night I was standing if front of my closet having a moment. That moment where you hate everything and can't think of a single thing to wear. I looked at all my dresses, sweaters, blouses and shirts...nothing interesting came to mind. Sooo, I decided on this sweater wrap...any of you guys have one? I wanted to step out of the box a little on how to wear it. First thing that comes to mind (really, I do it allllll the time) add a belt. I figured this would somewhat keep it together (which it did) but I feel like it makes me look a little frumpy...thoughts?!?
I also wore some nylons under my jeans...bad idea, I was soooooo warm in the office all day.
If you have a sweater like this, how do you wear it?